We Are FFLM
A Group Fitness Community
No machines, just YOU!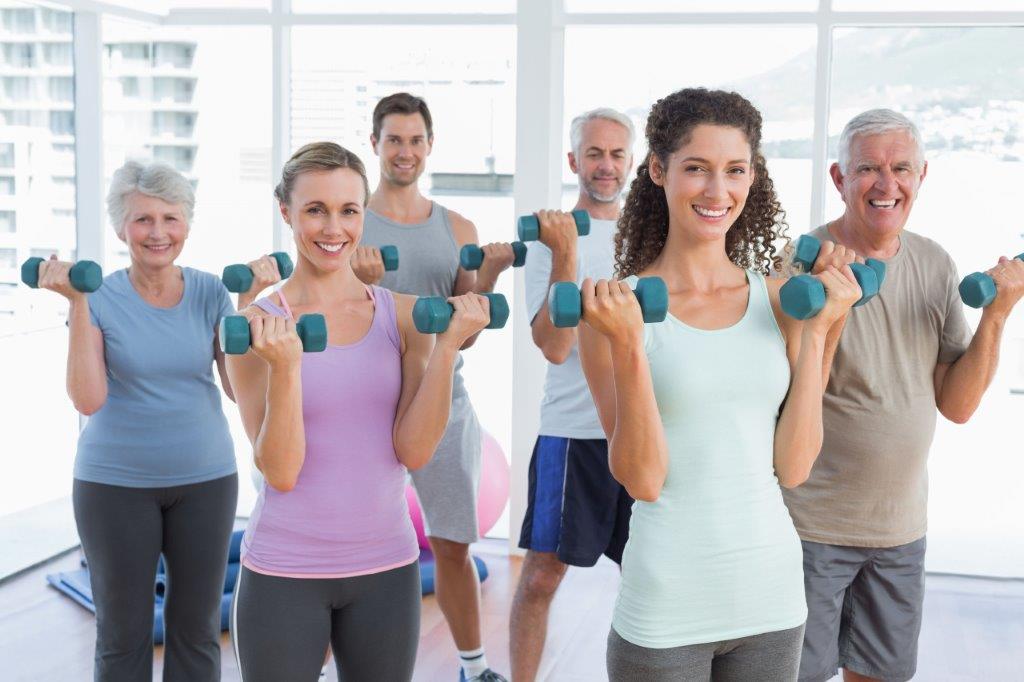 The Fit for Life

Experience
The Fit For Life class schedule offers various exercises, focusing on key components, for total body conditioning. Our cardio HIT classes, offer a higher level of heart pumping, fun, energetic, yet modified if needed program, for those looking for that extra boost!
If you are new to fitness or want a challenge, then FFLM is for you!! You will find that we laugh a lot, we work out a lot, and we pray a lot!! This is not your typical gym; we are a Christian Group fitness exercise and wellness program, designed specifically for your needs. At the end of each class, we leave with Spiritual strengthening, a short devotion, scripture and prayer.
We work on cardio, muscular strength, agility, breathing, coordination, stretching, flexibility, fall prevention, balance, range of motion, memory and spiritual strengthening.
"I can do all things through Christ who gives me strength." Philippians. 4:13

Total Body Fit
A total body conditioning class, that works with various tools to help achieve a fitness level for daily activities. In this class, we focus on cardio, the range of movement, balance, agility, muscular strength, breathing, coordination, stretching, flexibility, fall prevention, memory, and spiritual strengthening. Each class uses modifications for any fitness level. TBF is a 60 min. class.

Total Body Fit Low
A beginner's class for anyone new to fitness. It is the same class that is offered with TBF just at a slower pace with more modifications. TBF is a 60 min. class

Interval Cardio Express
That's exactly what it is, Cardio express at different levels with a short burst of time and a short rest in-between. Raising your heart rate and bringing it back down, helps keep the heart muscle strong and improves endurance. ICE is a 45 min. class of high intensity along with modifications. Weights are optional.

Cardio Circuit Training offers more cardio benefits burning 30 percent more calories. Sculpt every muscle and blast fat with this quick-paced interval class using various tools. A short burst of cardio with the use of tools in between giving both your heart and muscles a solid workout!! Cardio Circuit is a 60 min. class.

Cardio Strength Intervals
A 60 min. class that involves alternating between very intense bouts of exercise and low-intensity exercise. CSI uses timed high energy exercises with lower energy exercises to maximize calorie burning. CSI blends both anaerobic and aerobically with cardio geared for all ages. CSI uses weights and various tools for added intensity. Modifications will be made as needed.

Stretching keeps the muscles flexible, strong, and healthy, and we need that flexibility to maintain a range of motion in the joints. In this class, a Chair is used for support so you can perform a variety of seated and standing postures designed to increase your balance, flexibility, and range of movement. Restorative breathing exercises and final relaxation will promote stress reduction and mental clarity. This class is designed for nearly every fitness level. 45 min. class.
Your first class is free!
7 Genius Form Fixes That Physical Therapists Wish You Knew

Minimize your injury risk and maximize your results with these small tweaks from the pros. During workouts, nothing is more important than exercise form. And learning proper technique involves more than mirroring an instructor or even following exercise instructions to the letter. "To find the right form, it's important to pay attention to both how your joints feel and which muscles you feel working during any exercise," explains Shannon O'Neill, D.P.T., a physical therapist and certified personal trainer at BioFit in Overland Park, Kansas. The human body is incredibly adaptable, so if one muscle isn't doing its job, another is more than happy to pick up the slack. When that happens, you may be in picture-perfect form, but you might as well be performing a completely different, potentially unsafe exercise, says John Kim, D.P.T., a physical therapist at React Physical Therapy in Chicago. The takeaway: Figuring out the right exercise…

Read more »
Begin your path to a better you!